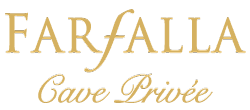 Cave Privée represents our family's "private cellar". Initially intended only to create a history of our most important vintages, set aside to follow the evolution of our Blanc de Noirs. Uncorking the first bottles, however, we felt it was right to share our passion through this wine, in a limited number of bottles, with those who know how to appreciate and share our values.
Oltrepò Pavese Pinot Nero Classic Method D.O.C.G.
Average age of vineyards:
2 Pinot Nero vineyards, with an average age of 40 years, located in the municipalities of Casteggio and Montecalvo Versiggia
Traditional by hand in 18 kg crates
Soft pressing of the whole grapes to obtain and ferment only 42% of the must, keeping the different vines separate. The musts obtained, after natural decantation, are fermented partly in heat-conditioned stainless steel tanks and partly in 700-liter barrels. For both situations, after fermentation, the wines remain in contact with the yeasts until spring, preventing malolactic fermentation with the cold.
In spring the composition of the Cuvée takes place tasting the various batches and assembling totally or partially only the best barrels and tanks. Tirage with selected yeasts in the company and aging in our vaults at a controlled temperature for years until natural equilibrium is reached. Further 6 months of evolution in the bottle before being put on the market.
No added liqueur – Zero dosage